Charlotte Car Rental Categories
At CharlotteCarRental.net we are proud to offer a huge range of vehicle sizes and specifications to our customers in Charlotte.
To meet the varying needs of our renters we have a great selection of vehicle types which includes low rate economy cars, fullsize cars and luxury vehicles along with convertible cars, SUVs and a range of minivans.
Check out what's available in Charlotte below.
Vehicles Available In Charlotte
Economy Car
The vehicle which offers the lowest rate in Charlotte is the economy car. These smaller cars provide enough room for a few passengers and their luggage whilst boasting great fuel economy and a fun driving experience.
The economy car is available for younger drivers (21 - 24 years of age)*.
---
Compact Car
A low cost choice for small groups or young families visiting Charlotte, our compact car range represents great value for money. Superb miles per gallon and a roomy cabin with seats for up to four people to sit comfortably come as standard. The compact car is usually slightly larger than an economy car with more doors making it more accessible.
The economy car is available for younger drivers (21 - 24 years of age)*.
---
Fullsize Car
One of the most popular choices in Charlotte for both vacationers and business renters is the fullsize car. Our range of fullsize cars provide drivers with a spacious and comfortable interior for up to five passengers plus a sizeable trunk to store your luggage.
---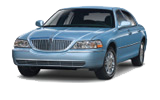 Luxury Car
Add a little comfort to your Charlotte driving by selecting a car from our luxury vehicle category. These vehicles come fully equipped with the latest in car technology from respected manufacturers and boast upmarket interiors for you to relax in during your time in North Carolina.
---
Sports & Convertible Car
Make your trip to Charlotte unforgettable or give a loved one a memorable gift by hiring one of the vehicles from our sports and convertible range. A selection of different cars are available including heart pounding sports cars and super fun convertibles for the summer months.
---
Minivan
Visiting Charlotte in a large group or need a vehicle for a function in North Carolina? Check out our range of minivans. These vehicles are offered in a selection of sizes with a variety of comfortable seating arrangements for between 7 and 15 passengers.
---
SUV
We offer a range of SUVs in a variety of sizes and specifications for hire in Charlotte. The ever popular SUV provides a raised driving position, plenty of room for luggage and excellent traction. These vehicles can be very popular in Charlotte, especially during the winter season due to the colder weather and potentially icy conditions.
---
* - Note that additional fees may apply to younger drivers, check the terms and conditions prior to booking. If you need further help please contact us.